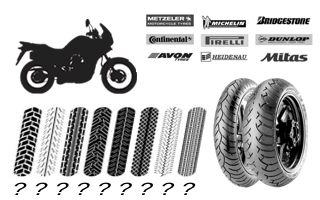 Sniegta šajā lapā informācija ir tikai jūsu informācijai. Jūs pilnībā atbrīvot myNETmoto no jebkādas atbildības saistībā ar, vai kā sekas, pretenzijas sevi un / vai jebkuras trešās personas par iespējamiem zaudējumiem nākamajos uz aprīkošanu ar riepu nav atļauta.
CONTINENTAL CONTI GO!


The new ContiGo is designed to the same exacting standards as Continental's range of tyres for larger capacity machines, providing the discerning commuter with the same ride quality, stability and confidence. The ContiGo is designed to give [...]
CONTINENTAL CONTI GO!


The new ContiGo is designed to the same exacting standards as Continental's range of tyres for larger capacity machines, providing the discerning commuter with the same ride quality, stability and confidence. The ContiGo is designed to give [...]